Dear Friends, Visitors/Viewers/Readers,
(Please click on
red links
and note
magenta
)
Just received an update message from our friends with the revolving Solar Seed Fund, to be shared, below:
You've Received a Campaign Update!
Hello sunisthefuture,
Here's an update for you from the 'Building Community Through Solar' team:1 new Announcement:

THANK YOU ALL FOR MAKING THIS CAMPAIGN A MASSIVE SUCCESS!! Thanks to you, we will now be able to provide solar power to Other Avenues! AND we've almost doubled the size of the revolving Solar Seed Fund, which will allow us to build more community-based solar projects even faster. Thank you for showing us what a grassroots solar movement looks like.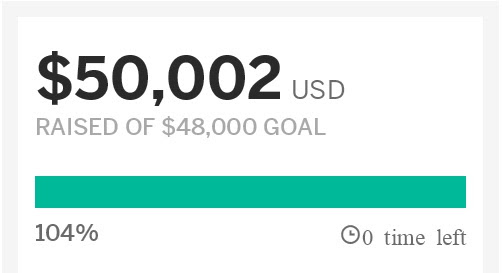 Visit the 'Building Community Through Solar' campaign.
Comment on or view this announcement here.
Respond directly to the campaign owner here.
Help spread the word about the campaign!
————————————————————————————————————————————————————————————–
This is terrific news! Congratulations! Thank you for planting the seeds of hope for all of us working with various communities in different parts of the world. Let those of us who are involved within our communities to take note that, with cooperative effort, many community solar projects can be accomplished!
~have a bright and sunny day~
Gathered, written, and posted by sunisthefuture-Susan Sun Nunamaker
Any of your questions/comments/suggestions will be welcomed at sunisthefuture@gmail.com
Please also get into the habit of checking at these sites below for more on solar energy topics:
www.instagram.com/sunisthefuture
www.pinterest.com/sunisthefuture
www.facebook.com/sunisthefuture
www.youtube.com/user/sunisthefuture
www.kiva.org/team/sunisthefuture
https://plus.google.com/+SunisthefutureNet
Homepage: http://www.sunisthefuture.net
Homepage: http://www.sunisthefuture.net